What Leadership Looks Like in 2021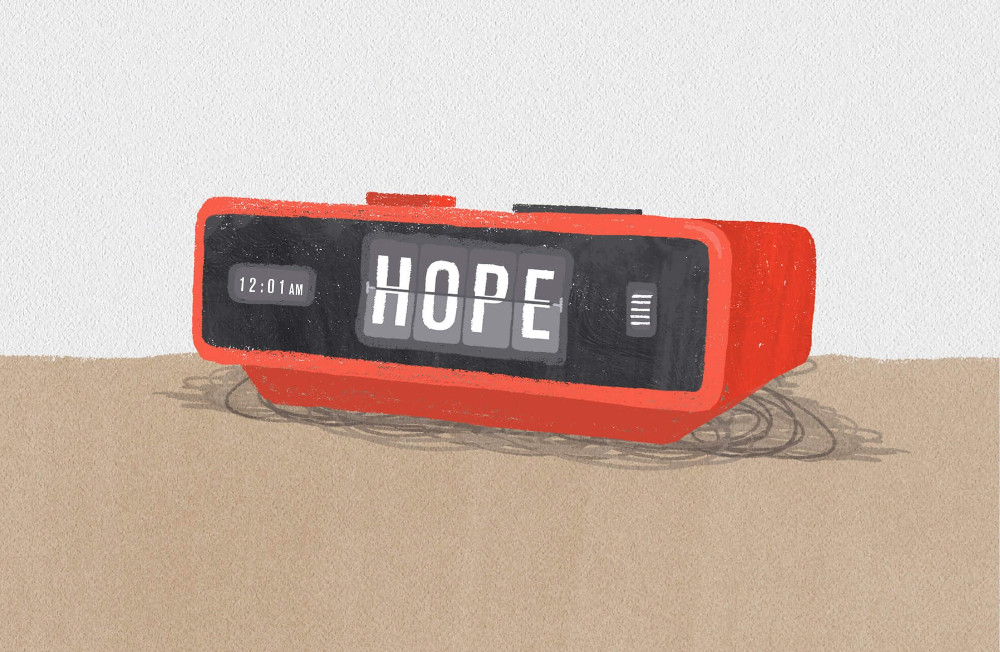 Adapted from an illustration by Safwat Saleem, available on The Greats gallery of art for social change. Used under CC.
Collected Wisdom

Racing Against the Virus
Across the U.S., leaders of local and state governments are confronting a terrific challenge: how to efficiently and equitably provide coronavirus vaccinations to their entire populations. We should cheer the amazing progress that's been made—more people have now received a vaccine dose than ever tested positive for COVID-19. But many of us remain confused as to how these vaccines will be distributed, and when our loved ones will be able to receive a shot.
Here in Oregon, individuals can use the Oregon Health Authority's vaccine eligibility tool to see if different members of their family are eligible to receive the vaccine. Yet in the country at large, each state's criteria may be different, so this state-by-state guide can help you understand if friends and family in other areas of the country are eligible.
There's a lot we can learn from each other as we undertake this national public health campaign.
There's a lot we can learn from each other as we undertake this national public health campaign. That's why U.S. Digital Response has spearheaded a volunteer-led initiative offering free assistance to help local and state governments provide clear vaccine information to their communities. This includes website templates, data tools, and a host of other resources to assist with vaccine communications and distribution.
If you know someone who is not sure they want to receive the vaccine, immunization experts say it is key to remain empathetic—ask questions and seek to understand the unique reasons why they may be hesitant to get vaccinated. And while it's important to admit what we don't know, we can still steer people towards credible sources that are rooted in science.
Learning to Talk About Injustice
Many of the professional communicators who work at foundations and nonprofits have dedicated their lives to doing good. And yet a multi-year report commissioned by The Communications Network has identified several blind spots in the communications practices of those working in our field when it comes to diversity, equity and inclusion.
One blind spot? The report finds that organizations are extremely reluctant to even use the terms "race" or "racism" when they discuss equity. Its authors identify eight key questions for a communications staff to consider as they seek to truly advance racial equity both in their organization and beyond.
"it's time for us all…to face the discomfort of communicating about the systemic injustices baked into our society."
In The Chronicle of Philanthropy, Tanya Barrientos of the Robert Wood Johnson Foundation and Norris West of the Annie E. Casey Foundation argue this report makes it clear that "it's time for us all…to face the discomfort of communicating about the systemic injustices baked into our society." The report, and an accompanying tool kit, are available here.
Art for Activists
As protests for racial justice unfolded last summer, they were accompanied by a blossoming of street art. Here in Portland, we will long remember the striking plywood portraits of George Floyd, and the thousands of signs overflowing with the anger and aspirations of those who took to the streets to express themselves in words and images.
The nonprofit organization Fine Acts strives to help activists share their messages in the "playground for social change." Working in this vein, they collaborated with Black artists to produce graphics that shared the messages of this protest movement on stages both small (Twitter feeds) and large (projections that lit up the Brooklyn Bridge).
To support social changemakers, they also host an ever-growing open source collection of illustrations tied to a number of themes—including Human Rights, Black Lives Matter, Freedom of Speech, and more—that are free for activists to use. Though the artists featured in this collection hail from many different countries, they share the conviction that "art is a weapon for social change." View the gallery (and submit your own artwork) here.
If you need other forms of visual content, be sure to check out these inclusive stock photography galleries.
Making Change
The New Face of Leadership in Portland
Born into an immigrant family, Carmen Rubio was propelled into action by the harsh anti-immigrant policies of the Trump administration. Fighting through fear and doubt, she decided the best way she could advocate for social justice was to run for public office.
Rubio ran a successful campaign, and in January she transitioned from leading the nonprofit Latino Network to leading Portland as the city's first Latina City Commissioner. As a Portland Tribune article points out, she is ready for her new role: "I don't feel like an impostor now. I feel like I'm prepared for this."
"This is one of those pivot points where the world is going to be really different and if there's a window of opportunity that has opened up, we need to take advantage of it."
The new City Council is the most racially diverse Council ever. Joining Rubio is Mingus Mapps, a Black man who, like Rubio, sees himself as the kind of bridge builder who can deliver on promises of change. In an interview with BikePortland, he notes the scale of the challenges the city currently faces: "This is one of those pivot points where the world is going to be really different and if there's a window of opportunity that has opened up, we need to take advantage of it."
Many Portlanders will push to ensure we do just that, including a crop of young leaders seasoned by last summer's protests, like Taji Chesimet, the co-founder of Raising Justice. Chesimet has worked to increase police accountability and racial justice, and declares in a Rolling Stone article that "I don't think the flame from the summer will go out any time soon."
Banking on Opportunity
We recently celebrated the birthday of Martin Luther King, Jr.—who, in addition to fighting for civil rights and racial justice, also pushed for the expansion of economic opportunities to those who had historically been denied access.
The nonprofit lender Craft3 has carried on King's legacy in the Pacific Northwest, partnering with over 1,500 businesses—including tribal fishermen, Filipino restaurateurs, and Black-owned barbershops—to provide loans that help resilient entrepreneurs develop and expand their businesses.
Craft3 was recently recognized for its impact with a surprise $10 million dollar donation from philanthropist MacKenzie Scott. The organization's president, Adam Zimmerman, notes in a Coast River Business Journal article that the donation comes just as the organization prepares to debut a new loan program that expands economic justice in Northwest communities.
Participate
Volunteer at one of two Emerging Leaders PDX mock interview events that support the development of diverse local leaders. These events allow students in the Emerging Leaders program to practice interview skills and network with professionals before they begin their summer internships. The events will be held on February 27th and March 6th. Find out more, and register to attend, here.
Apply to receive a grant that helps advance racial equity, access, diversity, and inclusion in your nonprofit or tribal community. The Morten Group's FIRE Grant program provides a year of assistance that includes an organizational assessment, racial equity training, and more. Click here to apply.
Redirect your stimulus check, if you don't need the money. The Redirect Your Check campaign has encouraged people to give their unneeded federal stimulus checks to organizations providing aid, resulting in $50,000 in donations to nonprofits in a Central Oregon community. Considering where to donate? Click here for some ideas.