Turning the Page and Building Better Narratives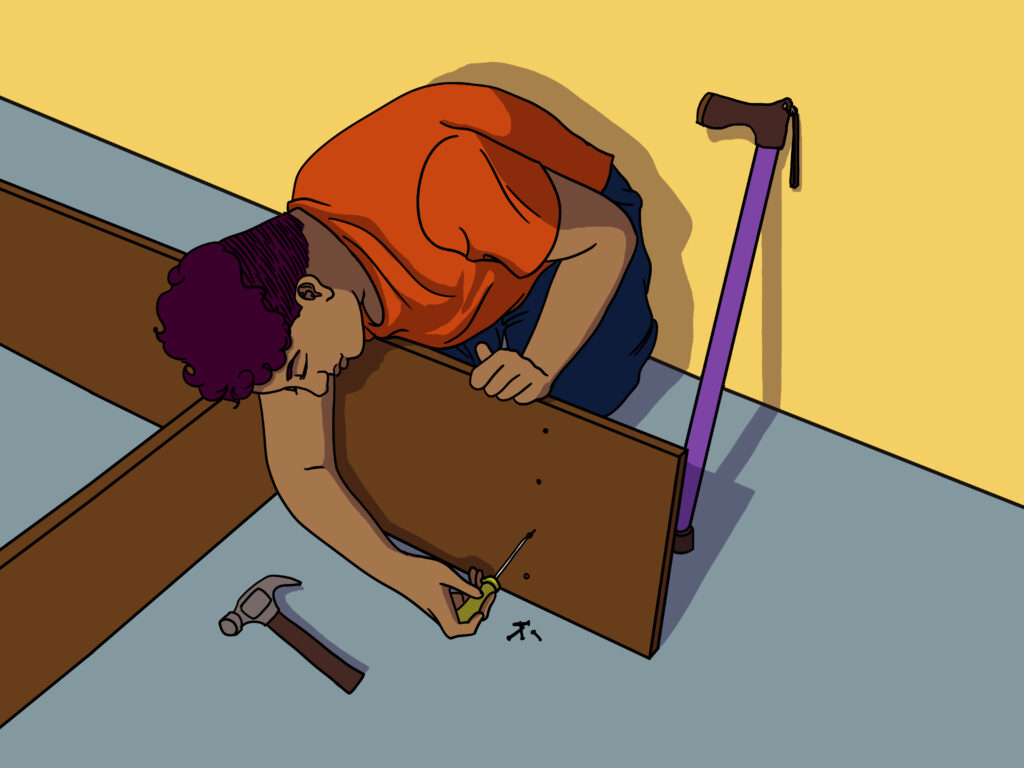 Image courtesy of Aisha Akeju for Disabled And Here.
Collected Wisdom

How to Talk about Reopening
In 2021, all our spring cleaning (and vaccinating) could well be followed by a grand reopening this summer. If your organization has temporarily shuttered its physical location for the last year, you may be preparing to welcome employees, customers, and partners back into your space once more. Before you do so, it's crucial to establish a plan providing clear, consistent messaging that prioritizes safety and reassures your team.
A post from the Public Relations Global Network explains why it's time to revisit your crisis communications plan, why you need to think carefully about the tone of any messaging or social media posts related to reopening, and why it'll be important to remain flexible in the months to come.
Boilerplate language will not cut it.
Organizations should also think carefully about their policies regarding Covid-19 vaccines. When communicating with employees about vaccines, the Health Action Alliance encourages organizations to use thoughtful, customized messaging. Boilerplate language will not cut it. Instead, try to lead with empathy, emphasize the efficacy of vaccines while acknowledging people's concerns, and share stories of people who have already gotten vaccinated. Their full guidance—and examples of language to avoid—is available here.
Language of Shared Aspiration
America needs new stories, according to Trabian Shorters. Why? Our national narratives have fallen short.  Even as the diversity of our country has steadily increased, these narratives have remained stubbornly fixed. According to Shorters, "we're spinning our wheels with old narratives in a totally new context, where those narratives are not serving us."
That's where you come in. In your role as a communicator, you have the power—and the responsibility—to build new narratives. In an episode of the Let's Hear It podcast, Shorters explains that cognitive science has shown us our brains are primed by the language we hear, and that the recirculation of tropes and stereotypes can permanently color our perceptions of others.
"Don't make stigmatizing people how you motivate, how you engage, how you raise money, how you fight for change."
So instead of using language that focuses on perceived deficiencies in people, or the challenges they face—poverty, lack of education, incarceration, etc.—nonprofit organizations, philanthropies, and others have a responsibility to lead with language that centers people's humanity and their aspirations. That's what the federal government is seeking to do now, by rejecting terminology such as 'illegal alien,' as detailed in a New York Times article.
That's not to say we shouldn't talk about deep-seated or difficult problems. But Shorters keeps it simple: "Don't make stigmatizing people how you motivate, how you engage, how you raise money, how you fight for change."
Listen to the full episode of the podcast here.
Making Communications Accessible and Inclusive
The need to center communications on people (instead of challenges) also extends to those of us who have disabilities. That's why the National Disability Rights Network offers straightforward guidance for communicators. A few useful questions to ask yourself: Why am I writing about a particular disability? Should it be the focus of my messaging? Am I sensationalizing someone's disability? Am I using outdated or euphemistic language?  Read the Network's full guidance here.
The key question to consider: "who is missing out on this message?"
There are many steps—both large and small—that you can take to ensure all of your communications are accessible to those with disabilities. A post from Devex outlines how to adopt free and relatively easy practices, such as taking advantage of content platforms' accessibility tools, and why your organization should think more deeply about intentional inclusivity.
The key question to consider: "who is missing out on this message?"
You can take one small step today by utilizing this tool from a Portland-based developer, which we use here at Prichard. It helps you connect with your visually impaired audience by automatically reminding you if you forget to add text descriptions to images you share on Twitter.
Another idea? Bookmark this disability-led collection of free stock images—which now includes illustrations!—and use this resource in your communications.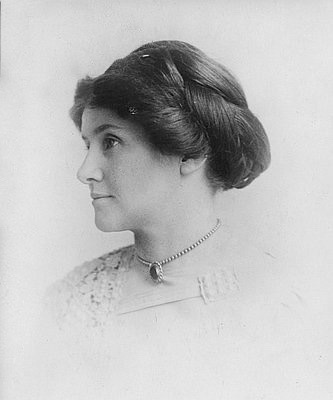 Marian Towne

Making Change
A Long Time Coming
In 1914, Marian Towne became the first woman elected to the Oregon House of Representatives. During a relentless campaign, she'd visited an estimated three-quarters of the households in her district. When Towne reached office, women in the state had only won the right to vote two years prior—after six attempts at the ballot box.
Now, over a hundred years later, we see the full impact of Towne's determination.
Now, over a hundred years later, we see the full impact of Towne's determination. With the recent appointment of Representative Andrea Valderrama, women now hold a majority of the seats in Oregon's House of Representatives.
It has been a long time coming, but, as an OPB article notes, it's clear that Valderrama approaches her office with a sense of urgency:
"I believe them when they say I'm the right person…our Black, Indigenous, people of color communities don't have any more time to wait. We're facing too much, too quickly, too violently."
She Ate Her Wheaties
Another equally driven woman is stepping into an important leadership role here in Oregon. Carol Cheney will become the chief executive officer of The Collins Foundation, which supports nonprofits throughout the state.
Born in Seoul, South Korea, Cheney spent much of her childhood on a wheat and alfalfa ranch in rural Oregon, before embarking on a career in social change. In her role at the foundation, she'll draw on her ample experience advancing equity throughout the governmental, philanthropic and nonprofit sectors.
The Collins Foundation's responsive grantmaking program and its support of the Worker Relief Fund—which has raised $110 million for rapid distribution to immigrant workers sidelined by the pandemic—have proven especially vital in the last year. Cheney wants to build on this work "to help nonprofits and communities in Oregon find ways to address systemic racism and build a more just and equitable society."
We were proud to help the foundation share this news with media outlets—read more about this changemaker here.
Participate