About Us
Mac Prichard
Founder & President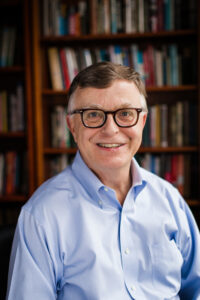 Mac provides strategic counsel to our clients and leads the agency's crisis communications, government relations and business development work. He regularly speaks to groups across the country about the importance of social change communications.
Previously, he served as the communications director for Reclaiming Futures, an initiative of the Robert Wood Johnson Foundation. He was also a spokesman for three state agencies in Oregon—the Employment Department, Department of Transportation and Department of Human Services—as well as the Massachusetts Office for Refugees and Immigrants and Boston's Big Dig. In addition, Mac served as a speechwriter to former Governor John Kitzhaber, and managed City Hall communications for then-City Councilor Earl Blumenauer.
Mac serves on the board of the Nonprofit Association of Oregon. Previously, he served on the board for the City Club of Portland and the Bus Project.
He holds a master's degree in public administration from the John F. Kennedy School of Government at Harvard University and a bachelor's degree in political science from the University of Iowa.