What We Do
Strategic Communications Planning
We create communications plans for nonprofits, foundations, government agencies and purpose-driven brands.
OUR APPROACH
We start by identifying your end goal, and then work backwards to create a strategic communications plan that is actionable and won't sit in a drawer.
We will carefully assess your communications program and help you:
Identify your goals and objectives

Streamline your brand messaging

Identify your target audiences and which platforms will reach them

Increase communications support to your internal departments and your leadership staff
WHAT WE DO
To better align your organization's communications with its goals, we will:
Conduct workshops, interviews and audience research sessions

Assess your opportunities, as well as any challenges you face

Develop specific strategies that support your goals and objectives

Support implementation of a communications plan
WHAT OUR CLIENTS SAY
The Prichard Communications team developed a thoughtful and robust communications strategy for Consano, delivering meaningful ROI—return on Impact—that is creating national visibility for our organization. This strategic vision has increased our ability to help more people touched by illness to 'heal it forward.'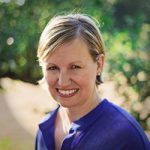 We build strong relationships with the media on your behalf by crafting newsworthy, relevant stories.