What We Do
Media Relations
We build strong relationships with the media on your behalf by crafting newsworthy, relevant stories.
OUR APPROACH
We believe that a steady drumbeat of positive media coverage can help build your brand, advance your programs and change perceptions of your organization. We develop unique media strategies that complement your goals and position your organization as a leader in its field.
After establishing relationships with media outlets,  we build on this momentum by crafting newsworthy hooks to help ensure that your story gets told.
Common media outreach challenges include:
Identifying the specific media that your audience consumes

Establishing useful contacts at relevant media outlets

Crafting a pitch that piques a reporter's interest

Preparing for an interview or press conference
WHAT WE DO
To bring your news to the attention of the media, we will:
Pitch local, regional and national media outlets

Arrange editorial board meetings

Prepare talking points, press kits and other media materials

Conduct interview training for your spokespeople

Write op-eds and seek placement in target publications

Organize press conferences and other public events
WHAT OUR CLIENTS SAY
Meyer Memorial Trust's strategic redesign centered on how, through equity, we might have a greater impact in Oregon. Prichard Communications helped us turn that focus inward, to our communications systems, to streamline the process of turning ideas into effective messages.
Kimberly A.C. Wilson, Meyer Memorial Trust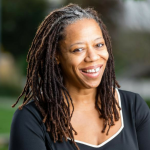 Real change begins with real relationships. We can help spark these relationships with good old face-to-face human interaction.