What We Do
Government Services
We help local government agencies strengthen their services to citizens.
OUR APPROACH
Local governments value communications to connect with community members. And as demand for communications support increases, public agencies need to examine their communications programs to ensure effective and efficient operations. Common challenges include:
Communications department structures may not reflect current priorities

Messaging may be inconsistent across departments within your agency

There can be gaps in communications between government agencies and the communities you serve

Interdepartmental communications can often be inefficient
We can examine your communications program and make recommendations for improvement, such as:
Centralizing your communications to create consistency

Organizing your staff into account teams that serve departments and leadership staff

Hiring staff with specific expertise that will serve your community

Creating a list of preferred vendors that understand your brand

Establishing processes for better interdepartmental coordination
WHAT WE DO
In our assessment of your agency, we will typically:
Interview internal stakeholders and get buy-in along the way

Interview leaders at other comparable agencies in order to glean best practices from the field

Propose ideas for change and work with you to ensure that these changes are realistic

Prepare a final report and present it to stakeholders

Support the rollout of changes by providing messaging and materials that you can use to announce them
WHAT OUR CLIENTS SAY
Prichard Communications is excellent to work with. Their expertise and support has been instrumental in our transformation into a more connected and strategic citywide communications program.
Corinne Weiss, City of Hillsboro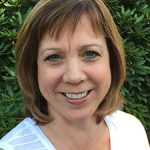 We create communications plans for nonprofits, foundations, government agencies and purpose-driven brands.