What We Do
Digital and Social Media
We can help provide both the strategy and the rich, visual content you need to navigate a changing digital and social media landscape.
OUR APPROACH
There are so many digital and social media tools you can decide to use in your communications program, but even the biggest organization can't do it all. Nor should you.
Instead, we can help you determine which specific digital and social media strategies and tactics will help you achieve your goals. Our recommendations are based on research into the most promising, tested platforms and tools
We might steer you away from "shiny object syndrome" — the tendency to be distracted by hot new social media tools (remember Vine?). However, we always keep a pulse on new trends and share ideas for experimenting with new strategies that are low-risk.
WHAT WE DO
To help you master the digital and social media landscape, we will:
Conduct a social media assessment of your organization

Create or update your digital and social media strategy

Write, edit and publish online content and social media posts

Manage your social media platforms

Create rich, visual graphics and animations and produce web-ready videos
WHAT OUR CLIENTS SAY
When we needed someone to manage communications for several of our refugee and immigrant programs we immediately thought of Prichard Communications and we've been very pleased.
Ann Christiano, Former Senior Communications Officer The Robert Wood Johnson Foundation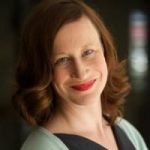 We can provide you with the knowledge and tools you need to face the most challenging crisis.