What We Do
Crisis Communications
It's important to know when to ask for help. We can provide you with the knowledge and tools you need to face the most challenging crisis.
OUR APPROACH
Every organization should be proactive in preparing for a crisis. That's why we work closely with you to create a crisis communications plan that fully equips your team to handle difficult situations, and keeps your staff and your stakeholders informed. Your brand and your reputation will thank you later.
We'll coach your organization's leadership on key talking points and help you respond to inquiries from the media, as well as the concerns of stakeholders. And we'll guide you every step along the way, including post-crisis, when we can assess your response and draft a plan to ensure you're prepared in the future.
WHAT WE DO
To ensure you are prepared to tackle a crisis, we will:
Consider a range of potentially challenging scenarios

Define a crisis communications protocol and clearly establish responsibilities

Draft talking points and train spokespeople to respond to media inquiries

Oversee calm, thoughtful implementation of your crisis plan

Assess how the crisis was handled, and revise your plan for future use
WHAT OUR CLIENTS SAY
The TIME'S UP Legal Defense Fund put me in contact with the PR team at Prichard Communications. Mac Prichard understood the context of my story immediately and with Jenna Cerruti, they quickly walked me through clarifying questions I should ask [the reporter] before going into an on-the-record interview.
Sarah Schacht, Consultant on Open Government & Civic Technology Strategy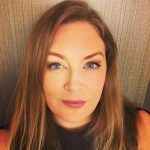 We help local government agencies strengthen their services to citizens.