What We Do
Community Building
Real change begins with real relationships. We can help spark these relationships with good old face-to-face human interaction.
OUR APPROACH
We think that connecting with new communities or stakeholders can help you reach new leaders in your field, offer you different perspectives on the issues you care about, and ultimately improve your services and programs.
That's why we make it a point to connect with social changemakers in our community at our monthly dinner series, The Portland Ten. Knowing these leaders makes us better communicators for social change, because they keep us in-the-know about emerging issues in Portland and help us learn how they pave the way.
We can also help you figure out the best way to connect with new communities or deepen your existing relationships. And though we always prefer in-person contact, we can give you the tools and skills you need to keep your community connected online.
WHAT WE DO
To help you build deep, lasting relationships, we will:
Creatively develop new community-building strategies

Coordinate either large or small events

Inspire your attendees to take action and stay in touch

Keep these participants connected online
WHAT OUR CLIENTS SAY
As a result of your good advice, I've gone from feeling as if we'll be muddling through this transition to knowing that we'll be marching confidently.
Jane Stevens, ACEs Too High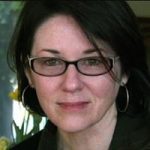 We facilitate a wide range of communications trainings to build the skills of your staff, partners or grantees.