What We Do
Communications Training
We facilitate a wide range of communications trainings to build the skills of your staff, partners or grantees. From media training to communications planning, we offer trainings that can help you get "unstuck" and sharpen your skills.
OUR APPROACH
We believe that skills-building is one of the best ways to ensure your communications are relevant and innovative, especially in a changing landscape.
The way you work with media now is drastically different than what you may have done 10 years ago. Best practices for managing social media platforms are changing almost weekly. And the demand for rich, visual content continues to grow. So how can you keep up?
We don't believe in canned classes, so we tailor our trainings to address the specific challenges and needs of your organization.
WHAT WE DO
To expand the expertise of your staff, partners or grantees, we will provide:
Media trainings that teach skills like how to navigate an interview or how to pitch reporters

Basic and advanced trainings for social media platforms

Strategic communications trainings that give you the tools to create annual plans

Grantee trainings that help strengthen your investment in a program or model

Materials such as worksheets, case studies and templates for your training participants
WHAT OUR CLIENTS SAY
Small, community-based nonprofits often don't have the staff or resources to commit a lot of time or money to communications. Prichard Communications understands that, and they've tailored trainings and communications support for our grantees with that in mind.
Laura Nash, Northwest Health Foundation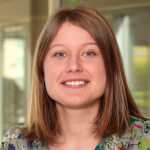 We can help provide both the strategy and the rich, visual content you need to navigate a changing digital and social media landscape.