Pain, Pride, and RBG: Lessons in Storytelling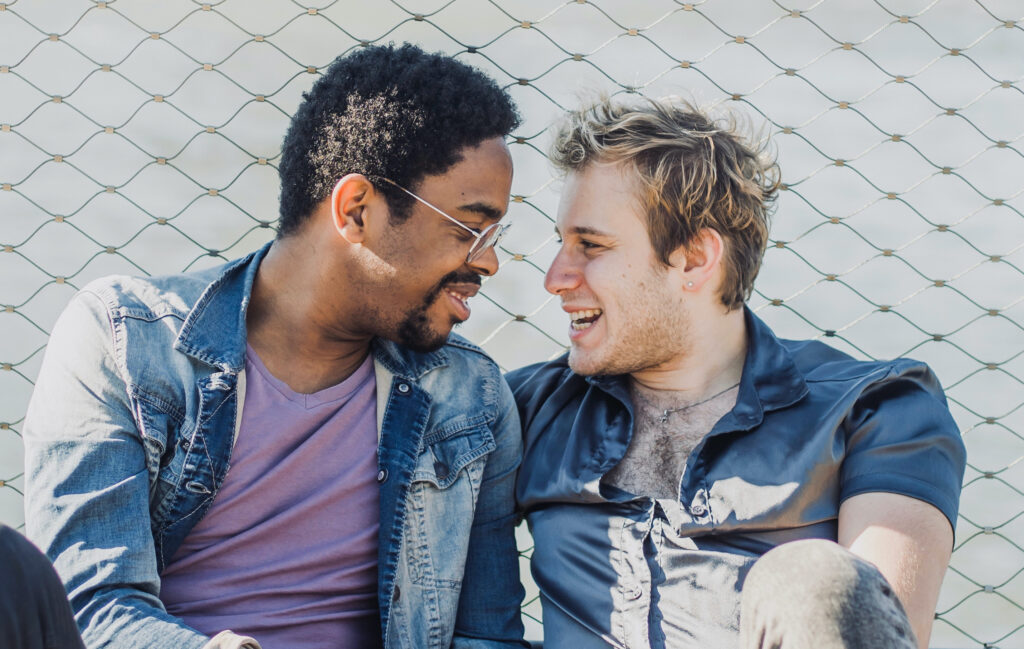 Collected Wisdom

The Power of Pride

For years, the extremist group known as the Proud Boys has sought attention through provocation, and the group reveled in the publicity it received after a recent presidential debate. But the actor/activist George Takei has a very different vision of pride, and he quickly spearheaded a movement to reclaim the Proud Boys moniker as a symbol of acceptance. Takei publicly asked the gay community to post their own photographs using the #ProudBoys hashtag. Already, thousands of people have responded to his call, flooding social media feeds with authentic images of gay joy and undercutting a repugnant narrative. As Takei notes, "Our community and allies answered hate with love, and what could be better than that."
"Our community and allies answered hate with love, and what could be better than that."
A new visual storytelling guide from Spitfire Strategies explores the unique emotional power of such images, shedding light on how changemakers can intentionally use photographs (as well as videos and other visual elements) to maximize the impact of their communications. The guide provides case studies from a number of organizations, and also includes tip sheets for communications staff who are charged with capturing and working with images and video. Wondering why it's smart to make repeated use of several key images? Or why it's often a better idea to share candid shots instead of posed photographs? Read the full guide here.
Healing an Ancestral Ache
This summer, neither a pandemic nor wildfire smoke could shake the conviction of protestors taking to our streets to advocate for racial justice. Now it's time to think deeply about how we can maintain that conviction. It's worth revisiting the words of Deena Pierott, an equity and diversity advisor and founder of iUrban Teen, an award-winning STEM/Arts program for youth of color.
In a thoughtful and illuminating discussion with journalist Anna Canzano, Pierott describes the "ancestral ache" that she feels after the unjustifiable killings of George Floyd, Breonna Taylor, and other Black people. As we face a national reckoning over racism, Pierott notes that there are many ways for individuals to become actively anti-racist, and argues that organizations and institutions cannot afford to merely pursue diversity, but also need to ensure they have equitable systems in place to counteract systemic racism.
"Who is missing from the table? Whose voices should be here to help implement these changes?"
She asks those in positions of power to consider this question: "Who is missing from the table? Whose voices should be here to help implement these changes?"
Many businesses, philanthropies, and nonprofit organizations in our community have been wrestling with the same questions. And, as an article in Oregon Business details, a host of efforts are now underway to chart a path forward that foregrounds Black leaders and advances racial justice—including a new racial equity fund from Meyer Memorial Trust, the creation of the Oregon Black Student Success Community Network, major pledges from companies like Nike and Adidas, and grassroots efforts like the Black Resilience Fund and I Will Do More. Read the full article here.
The Core Story
What do Padma Lakshmi, Sesame Street, and young activists in Oxnard, California have in common? According to the Culture Surge coalition, they all know how to creatively tap into a "core story"—which posits that everyone can be free and everyone can belong if we work together towards a common goal. Hearing such a message is especially important during the often divisive rhetoric of an election season. As the authors explain, "there is always a strong temptation, especially with a national election underway, to abandon inspirational storytelling and focus solely on what and who we are against."
Instead, the coalition's guide to storytelling lays out six distinct narrative choices that aspiring changemakers can make as they seek to employ the core story, which "research and experience tells us will motivate critical audiences in this election and beyond." Through a number of diverse case studies, the authors show that stories of collective power, of abundance (instead of scarcity), of community leadership, of joy, of building belonging, and of celebrating curiosity can all be used to great effect. Read the full guide here.


Making Change
A Collared Communicator
It's hard to overstate the impact of late Supreme Court Justice Ruth Bader Ginsburg. Melissa Ludtke, a groundbreaking journalist who fought for gender equality, succinctly expresses just why this is. Of Ginsburg and legal contemporaries like Judge Constance Baker Motley, she writes: "in securing equality under the law, Motley and Ginsburg changed us, as a people, and as a nation."
"in securing equality under the law, Motley and Ginsburg changed us, as a people, and as a nation."
Ginsburg was assiduous in how she communicated, whether in speech, writing, or manner. In conversation, her law clerks learned to expect pregnant pauses as she formulated her thoughts to ensure that every word was precise. Scholar Nichola Gutgold says that Ginsburg applied this same measured principle to her public speaking so that her potent "ideas could be grasped."
As Forbes points out, when Ginsburg authored a dissenting opinion, she knew that, to have an impact, it needed to be widely accessible. Her goal when writing was one to which we all can aspire: she wanted to write plainly, "so that no one has to read a sentence twice to get what it means."
In her prominent position, even feminine style choices became a means of communication, forever changing cultural views about who is allowed to occupy positions of power. The New York Times argues that "her collars were her weapon," carefully selected for maximum impact depending on the outcome of a given case.
Ginsburg asserted that "changing the culture means nothing if the law doesn't change."
Of course, all of these communication choices were in service of her lifelong project to effect change through our legal system. As Ludtke points out, Ginsburg asserted that "changing the culture means nothing if the law doesn't change."
Building Community During a Pandemic
Argyle Gardens opened just in time. As the COVID-19 pandemic spread in our state, the nonprofit Transition Projects and its partners raced in order to complete construction of a new development that re-envisions how affordable housing can be incorporated into neighborhoods. And in April, the development opened its doors to residents, providing them with safe housing in the midst of a crisis.
According to an article in Metropolis, a focus on modular building held down costs—which means that some units are now rented for only $300 a month. This is critically important to low-income seniors and people experiencing homelessness who may not qualify for federal housing assistance.
But the central focus of the project was to give people an attractive place to live and build community by creating gathering spaces and finding ways to ensure that residents are "sharing their lives with one another." Read more about this project here.
Participate