How to Foster Purpose and Connection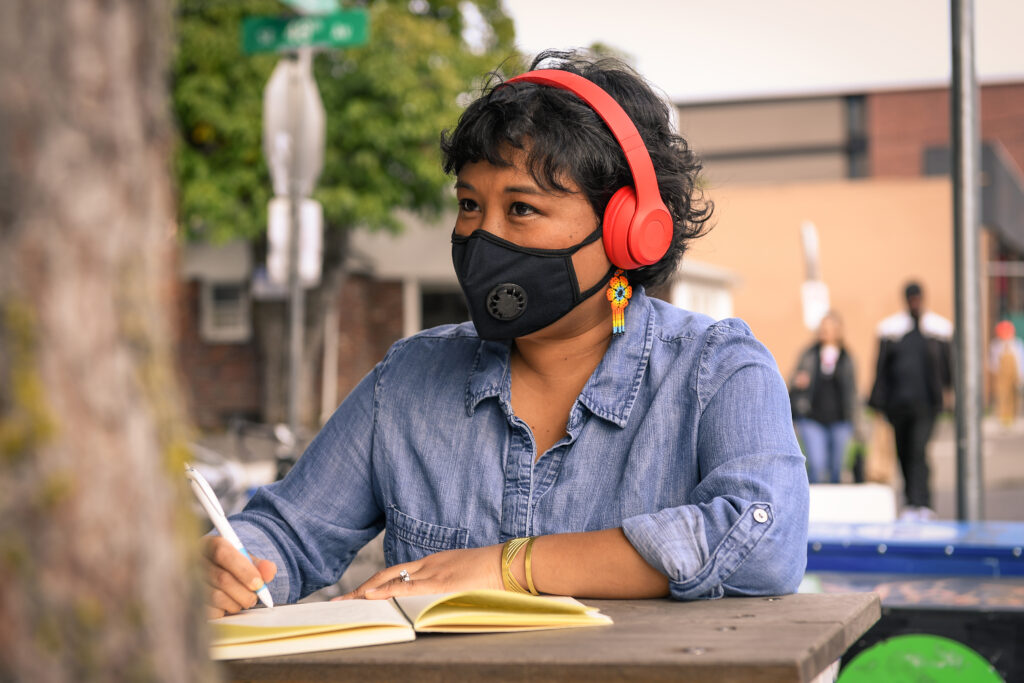 Image courtesy of Justin Katigbak for Disabled And Here.
Collected Wisdom

Solving A Communications Problem

Just what am I doing with my life? It's a question that many of us have asked ourselves as we've struggled to cope during an ongoing pandemic. People are reconsidering their goals, and questioning whether their current career path will help them achieve these aims.
Such a crisis has consequences for employers, as millions have chosen to leave their jobs. In a recent interview, our own Mac Prichard explores how "employers who want to be successful are investing in employee wellness." Of course, one key component of employee wellness is feeling a sense of purpose when we go about our work.
What you may not realize is that a lack of fulfillment at work often stems from a communications problem.
What you may not realize is that a lack of fulfillment at work often stems from a communications problem. Many employers don't maintain an adequate dialogue with employees to ensure they feel they have an individual purpose. Research by the consulting firm McKinsey finds that managers "don't seem to be doing much to share the 'big picture' with frontline colleagues" who are "three times less likely than leaders to say that they can see a connection between their daily work and the organization's purpose."
So what can be done to fix this breakdown in internal communications? Writing for Route Fifty, Greg Stopka explains how the city of Oak Park has emphasized the practice of storytelling in order to ensure that all staff understand exactly how their work fits into the city's strategic goals. In everyday meetings, staff are asked to tell stories about a variety of topics and work together to identify the stories that lie behind technical data. By implementing such narrative building as an everyday occurrence, the city aims to help uncover "the story that connects with staff about how their work makes an impact on the community." Read Stopka's full post here.
Practical Pronouns
Language is often a hot button issue. And lately, that button has been red-hot. A recent New York Times article chronicles how activists, academics, politicians and others are now wrestling with an influx of progressive changes to the English language. One central topic of debate among social changemakers: are such shifts in language an indication of tangible change, or merely performative gestures for an educated elite?
Yet while this debate continues, you may have noticed that a more careful appraisal of personal pronouns—words like he, she, or they—is quietly taking place in the professional world. As we conduct meetings, email colleagues, and interact socially, there is a growing understanding that our assumptions about a person's gender identity need not dictate how we refer to that person. Instead, we can simply let the person guide us. The professor and speaker Shige Sakurai makes a convincing case that "using someone's personal pronouns is a way to respect them and create an inclusive environment, just as using a person's name can be a way to respect them."
"Language change is a spectator sport. It isn't whether but how things will change over time…it's something to treasure."
For individuals and organizations attempting to cultivate a respectful and inclusive environment, Sakurai's website MyPronouns.org serves as a practical guide to personal pronoun usage. It discusses easy ways to share your own pronouns—such as including them in your email signature line—how to invite others to share their personal pronouns, and what to do when you mistakenly use the wrong pronoun.
The linguist John McWhorter explains that the usage of such pronouns has changed dramatically over hundreds of years. He notes that language is not set in stone, and looks upon recent shifts, like the growing use of the singular they, with a sense of wonder: "Language change is a spectator sport. It isn't whether but how things will change over time…it's something to treasure."
---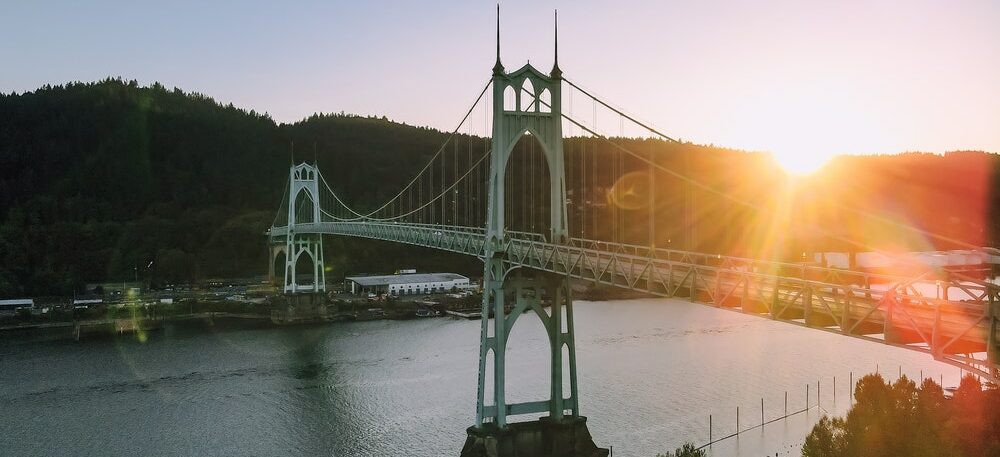 Making Change
Bridging a Public Health Gap
A year ago, voters in Oregon voted to decriminalize possession of small amounts of some drugs and improve the availability of recovery services. The state ranked last in access to such services as the U.S. faced an addiction crisis. In 2020, 93,000 people died from drug overdoses across the country—a 30 percent increase.
"It's going to take all of us working together to build the system we want to see."
The backers of Oregon's landmark legislation, Measure 110, hope that it will provide a model for the rest of the nation in treating addiction problems as a health issue rather than a criminal one. But a lot of work remains to be done to ensure this effort is successful. Dozens of organizations are collaborating on recovery services throughout the state. In a KATU interview, Monta Knudson, executive director of Bridges to Change, notes that emergency funding provided by the measure has been vital, allowing his organization to save treatment programs in spite of the challenges posed by the COVID-19 pandemic.
But in an opinion piece, Knudson and Tera Hurst of Health Justice Recovery Alliance argue that "we can't rest on our laurels." They believe it will take a sustained commitment, and decisive action, to address an addiction crisis and create lasting change: "It's going to take all of us working together to build the system we want to see."
Welcoming New Community Leaders
As the country resettles thousands of refugees from Afghanistan, it is vital that these immigrants feel invested in the communities where they eventually land. What's more, we need some of them to become leaders in these communities. As a recent article in the Stanford Social Science Review points out, "when we provide opportunities for refugees to become civically engaged and realize their potential as leaders, it not only cultivates a sense of belonging and agency over their lives, but it contributes to positive changes that benefit all of us."
One organization seeking to do just that is Unite Oregon, an advocacy group founded by a Somalian refugee, Kayse Jama. In addition to providing leadership training and support to immigrants, the organization has worked with communities across the state, recognizing that it is not just immigrants who benefit from a sense of belonging.
The hope? That "we can build our strength to engage with each other and create solutions."
In a post for Meyer Memorial Trust, Dahnesh Medora describes how Unite Oregon is helping disparate communities—like low-income rural communities and suburban immigrants—overcome perceived divisions by identifying the common challenges that they each face. The hope? That "we can build our strength to engage with each other and create solutions."
Participate