Case Study
Breakthrough #MeToo Story Rattles Philanthropy Norms
Big considerations were on the table as Schacht weighed the pros and cons for going on record with The Huffington Post.
The Problem
When we were connected to Sarah Schacht, she was contemplating whether or not she should go on the record about the assault that took place 15 years ago by a high-political figure. Huffington Post was writing a story and they needed an answer from her.
The TIME'S UP Legal Defense Fund introduced Sarah to the Prichard team for help. The fund connects those who experience sexual misconduct with free legal and public relations assistance.  
Sarah, a Seattle-based consultant on open government and civic technology strategy, was unsure whether she should go on the record with her experience and turned to Prichard for quick-turn crisis help.
Our Strategy
Working closely with her legal team, Prichard coached Sarah about the benefits and the consequences of sharing her story on record. We approached this by:
Workshopping the questions that the Huffington Post reporters and editors would ask her.

Recommending questions that Sarah should ask Huffington Post about the story.

Helping her understand the interview, editing and fact checking process for a story this groundbreaking, so she was prepared for what would happen next.
Sarah was also weighing other considerations of sharing her story publicly. Her safety, security, family and work would all be impacted. She needed to have confidence that Prichard would be sensitive and compassionate while she made her decision.
Results
Following several coaching calls about the interview within just a few days, Sarah decided to share her experience publicly.
The Huffington Post published a lengthy article exposing Clay Johnson and the people who covered for him. The article also featured several other accounts from women who have experienced assault or abuse from Johnson.
Sarah went on use her voice to demand change. She met with leaders in D.C. to discuss how her industry can work to prevent sexual misconduct. She also published an op-ed in the Chronicle of Philanthropy offering solutions for nonprofit organizations.
The Sunlight Foundation—the organization accused of creating a toxic workplace culture that allowed Clay Johnson's misconduct to perpetuate—underwent a thorough review of its policies, culture and staffing as a result of the article. The Foundation announced it is implementing 11 steps to create a stronger culture of respect and inclusion.
And one of the largest funders in her sector, Luminate, announced a new program and policy changes as a result of Sarah's recommendations.
Client Testimonial
The TIME'S UP Legal Defense Fund put me in contact with the PR team at Prichard Communications. Mac Prichard understood the context of my story immediately and with Jenna Cerruti, they quickly walked me through clarifying questions I should ask [the reporter] before going into an on-the-record interview.
Sarah Schacht, Consultant on open government and civic technology strategy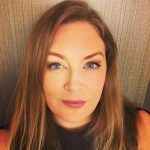 RWJF partnered with Prichard to deliver a custom full-day social media training to its grantees.