Case Study
Audience Research Supports Strategic Communications
The Collaborative asked Prichard to conduct an audience analysis to inform an effective communications strategy.
The Problem
The Columbia-Willamette Workforce Collaborative (The Collaborative) wanted to inform, encourage and motivate jobseekers to pursue training and employment in four target sectors that are ripe for growth: Advanced Manufacturing, Infrastructure, Health Care and Technology.
Our Strategy
Prichard researched and analyzed audience groups served by WorkSource Portland Metro, WorkSource Southwest Washington and WorkSource Clackamas. We conducted five focus groups and supplemental phone interviews to deliver specific insights and audience personas for each segment. This strategy offered the following benefits:
It allowed The Collaborative to gain unique, first-hand insight from job seekers, who typically communicate primarily with partner organizations.
An online screening survey allowed us to recruit a diverse mix of individuals for focus groups, ensuring that each small group reflected different demographics, geographies, career experiences and education backgrounds.
We partnered with a researcher and trained moderator, Jen Barth from Big Small Brands, to ensure that the research process was objective. Having a third-party moderator eliminated any bias that could arise if Collaborative staff members had been present.
Results
The Collaborative gained crucial and sometimes surprising insights about five key audience segments.
They will use this research to inform a communications plan to reach and engage these audiences.
Beyond communications, these audience insights have also become relevant to programmatic development; The Collaborative is using this to inform an e-learning series that will help job seekers explore careers in these sectors.
WHAT OUR CLIENTS SAY
The Prichard Communications team developed a thoughtful and robust communications strategy for Consano, delivering meaningful ROI—return on Impact—that is creating national visibility for our organization. This strategic vision has increased our ability to help more people touched by illness to 'heal it forward.'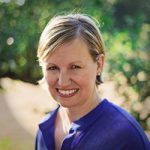 Prichard leveraged its expertise in early childhood health, and its thriving Oregon network, to help Jane Stevens build community.