Case Study
Robert Wood Johnson Foundation Builds a Culture of Health
RWJF partnered with Prichard to deliver a custom full-day social media training to its grantees.
The Problem
Building a movement can't be done alone. The Robert Wood Johnson Foundation recognizes that in order to build a Culture of Health movement in the United States, it needs to activate the movers and shakers—including its own grantees.
Our Strategy
RWJF convened a cohort of unique grantees from across the country that are making food systems healthier and more equitable. RWJF partnered with Prichard to deliver a custom full-day social media training to this cohort that accomplished three things:
Built grantee capacity for social media to amplify their voices in the food systems space
Facilitated peer learning around building a Culture of Health online and created the opportunity for these grantees to connect as movement builders
Created a touch point with RWJF Communications staff members to share the Foundation's vision for grantee movement building
We followed a five-step instructional design process to analyze, design, develop, deliver and evaluate this interactive training to ensure it best leveraged the strengths and met the needs of eight grantee communications teams. We covered topics like digital campaigns and content strategy. Industry leaders joined the training to offer their expertise and share concrete case studies like how they used social media to engage young people in local decision-making.
Results
The training received positive responses from participants and high marks in a survey conducted after the workshop. Grantees said they valued the opportunity to learn from their peers working in the food systems field and the valued time-saving tips and tools for optimizing social media efforts.
WHAT OUR CLIENTS SAY
Small, community-based nonprofits often don't have the staff or resources to commit a lot of time or money to communications. Prichard Communications understands that, and they've tailored trainings and communications support for our grantees with that in mind.
Laura Nash, Northwest Health Foundation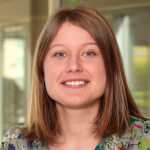 Prichard tailored a plan for each grantee, including training, strategy, creative, and implementation.