Case Study
National Leader Grows her Network and Visibility
Prichard leveraged its expertise in early childhood health, and its thriving Oregon network, to help Jane Stevens build community.
The Problem

Jane Stevens wanted to build a community around adverse childhood experiences in Oregon. As the founder of ACES Connection—a group of people working to prevent adverse childhood experiences (ACEs) and to combat the effects of ACES and toxic stress—Jane wanted to grow her network and visibility in Oregon.

By raising her profile as a credible leader and expert among the ACEs community in Oregon, Jane could make a bigger impact working across sectors and encourage these professionals to join the ACEs Connection Network.
Our Strategy
To help bolster Jane's expertise and make connections, Prichard did two things:

Facilitated a dinner salon to help Jane connect with Oregon-based and national leaders who are likely to support ACES Connection. We invited leaders who work across many disciplines that intersect with ACEs, including early childhood, juvenile justice, social services, public health and mental health.

Executed an Oregon-based media strategy to bring attention to Jane's work. We knew that in order to pitch Oregon media, we needed an Oregon hook. While Jane could talk about the impact of ACEs nationally, a local organization could comment on how Oregon is addressing this issue. We partnered with Oregon Health Authority to do this.
Results
As a result, Jane increased her visibility of her work in Oregon.

The dinner generated leads for expanding the ACEs Connection network by adding several new Oregon-based groups. Jane also got tips on stories to share with her readers.

As a result of media outreach, Oregon Public Broadcasting featured Jane as a national expert on ACEs in a radio segment on "Think Out Loud," a leading influential radio show in Oregon, and an accompanying online feature.
WHAT OUR CLIENTS SAY
As a result of your good advice, I've gone from feeling as if we'll be muddling through this transition to knowing that we'll be marching confidently.
Jane Stevens, ACEs Connection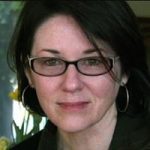 Big considerations were on the table as our client weighed the pros and cons for going on record with The Huffington Post.