Avoid Death by PowerPoint: 3 Ways to Make Nonprofit Presentations Pop
I've been creating PowerPoint presentations like crazy this year—for webinars, conferences and client presentations. I've learned a few key elements of compelling nonprofit presentations that drive home the message, keep audiences engaged and avoid the all-too-common "death by PowerPoint."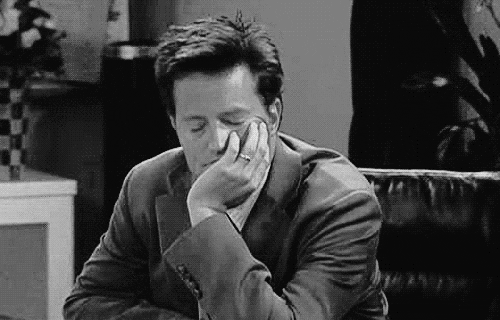 Whether you're creating presentation slides for an upcoming board meeting, your annual conference, a speaking opportunity, or you're preparing a webinar to share with your audience, follow these three steps for making your nonprofit presentation pop!
More Visuals. Less Text.
In a 2010 TED Talk, philanthropist Bill Gates used only 40 words of text total in his first 15 slides. Instead, he used visuals to engage viewers. While 40 words is definitely on the extremely low end, we do find the fewer the words, the better—especially when you consider that people retain 80 percent of what they see versus only 20 percent of what they read, and that visuals are processed 60,000 times faster than text.
TED, a leader of compelling presentations, suggests varying visuals throughout your presentation slides. Use simple visuals to enhance the meaning of your message, add video and recreate simple graphs and charts to illustrate your point.
To create dynamic images, use these free visual media tools, such as Canva for quick and easy editing, or Easel.ly for building infographics using hundreds of free templates already designed for you. Bonus: invest some time in these and you can repurpose them for use on your blog or social media channels.
Incorporate Social Media
This is particularly important at conferences or annual meetings, where attendees are often eager to share what they're learning with their online networks. You can facilitate connections and knowledge-sharing among attendees by inserting a hashtag into your presentation slides (make sure it's on every slide). A hashtag that is relevant and short (studies show six-character hashtags perform best) will enable viewers to share snippets of your presentation online and engage with others in the room who are also sharing with their networks.
When Jessica and I spoke about visual media for nonprofits at the Nonprofit Technology Conference last month, our viewers became active participants in our presentation by engaging with the hashtag we inserted onto our slides: #15NTCVisualMedia. Another presenter went the extra step and included "tweetable moments" on each slide, offering a canned tweet for viewers to easily share information.
Insert Calls to Action
What do you want your audience to do with all that great information you just delivered? Take advantage of the fact that you've engaged your audience and have their attention.
The last slide of your presentation is a great place to ask your audience to sign up for your e-newsletter, read a blog post to discover more about the topic, follow your organization on social media, or contact your organization for more information.
If you'd like the information in your presentation to be shared widely, you can also create a blog post that recaps its main ideas. Publish this blog post before your presentation, and send the link out to your viewers at the close of your presentation. This drives viewers to your blog and offers a valuable resource for them (and they don't have to take notes!)
What are your presentation tips to avoid death by PowerPoint?